Careers
Independent Contractor / eScriptionist / editor to work from home with minimum 2 years experience. Only US-based ICs. Must have Windows XP Pro or Vista, Office 2003 or Office 2007 and USB foot pedal. All work through FTP site or eScription.
Please copy and paste resume into an email and send to:


---
We have ten of the following available at $49.99 each. They are in nearly new condition. If interested, please contact us via info@hoffmantranscription.com
DAC DA-127 Digital Transcriber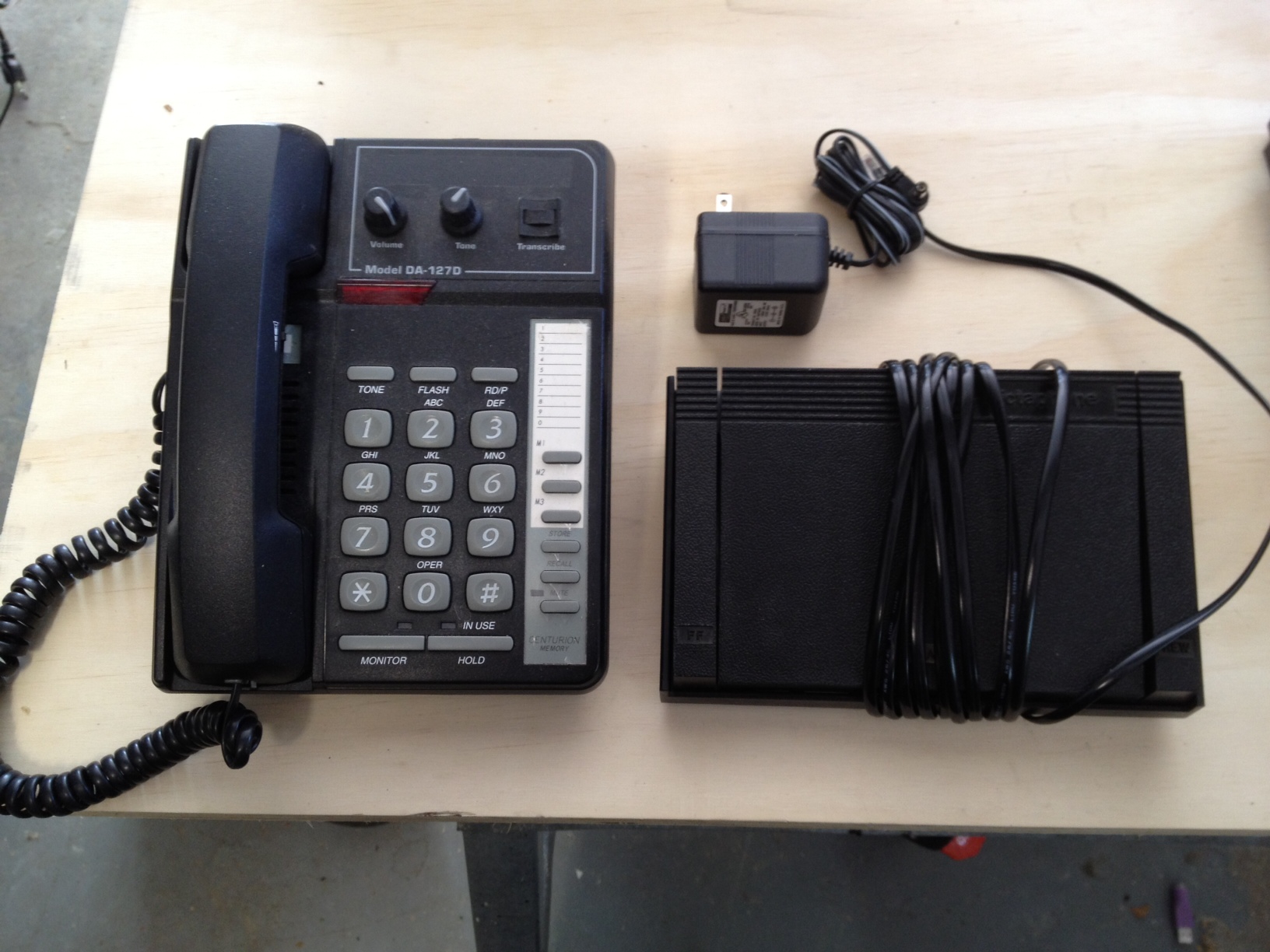 Check out this DAC brand transcribe station. The DA-127 station includes the Infinity foot pedal and headset with a 3.5 mm right angle plug. This high quality transcribe unit is a direct replacement for Dictaphone C phone, DVI, ByteScribe, Atom, Crescendo and more transcribe stations and it can be direct-wired or telephone connected.
The DA-127 can also function as a telephone which means you might need one less thing on your crowded desktop. The DA-127 has volume and tone control, 3-One Touch and 10-Two Touch Programmable Buttons for storing access codes, IDs and numbers.
Features
3-One-Touch Dialers
Connects Direct Wired or Over a Telephone Line
Includes Deluxe Headset and three-function Foot Control
Volume and Tone Controls
Built-In Speaker
Work Waiting Light for Direct Wired Use